Older XJ_ cars had blue relays. These relays were not sealed from the weather, which resulted in a series of problems. They also developed micro fractures that would give false readings (could happen also on the newer styles). This resulted from almost invisible filaments of solder connecting between the contact points which when current was applied would melt.

Several key relays should be checked for hard to start or no start situations. Prime ones to check are the Oxy-Sensor heater relay and the EMS main relay and fuel relay.

Here is the older Jag bulletin: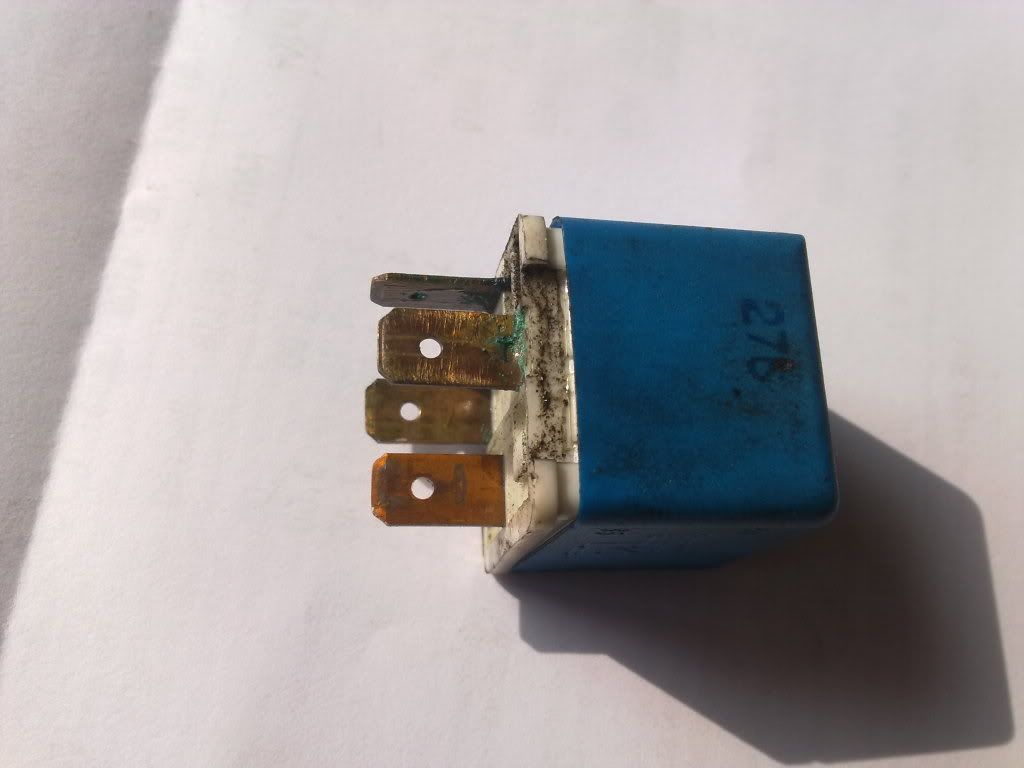 There was a Jaguar service bulletin regarding relays:
ISSUE:
The blue Hella relay (part no. DAC 7686) was used in a variety of locations and
applications on XJS and Sedan Range vehicles.
In many cases relays have been replaced without being diagnosed properly. In
other cases, the relay has been replaced with the identical relay in a location
where the use of the new sealed relay (part no. LHF 6703AA) is more suitable.
This bulletin outlines what to check before replacing a relay and where to use a
sealed relay when replacing a failed blue Hella relay.
Malfunction of the relay while installed on the vehicle can be caused by:
•
An invisible oxide film on the relay terminals.
•
Loose or damaged terminals in the relay base.
NOTE:
NOTE: On 1993-94 (4.0L) Sedan Range and XJS vehicles, the
relay controlling the AIR pump clutch should be checked or
replaced as outlined in bulletin 17-9 Service Action S 458.
ACTION:
CHECKS TO PERFORM BEFORE REPLACING RELAY
Before replacing a relay, check the following:
•
Remove and reinstall the relay for the affected circuit. This action is often
enough to clean off the oxide-film and allow the relay to operate correctly.
This is particularly the case in circuits where the relay switches a current of
only a few milliamps.